Be sure to check Sempliners for gown preservation

​​

to clean and box your dress after your wedding with

a 30 year warranty against discoloration.

​

See store for $50.00 off coupon.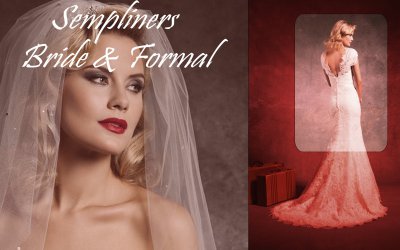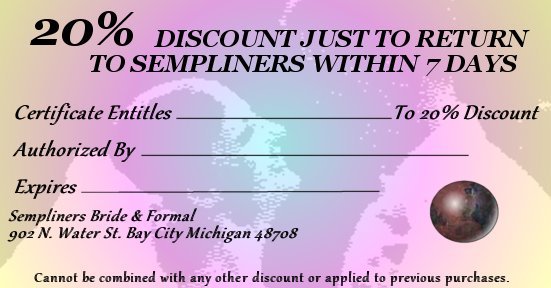 * In-house alterations

   * Special Order Services

   * Custom Shoe Dying

   * Excellent Selection Of Defining Jewelry

   * Personal Assistant During Entire Sempliners Expierience

Visit Sempliners store, pick something you like but want to do

some research, ask for our  20% discount card if you return in 7 days

and get the discount if you return and purchase the item.

Certificate must be picked up in store

& authorized by a Sempliners sales person.